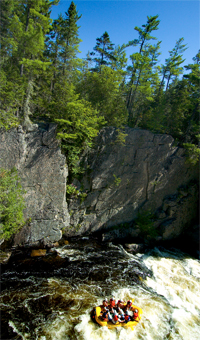 The Maine White Water Rafting season runs from April through October each year. To ensure space for your Maine White Water Rafting adventure vacation, check out 2013 Whitewater Rafting pages (see the links below).
North Country Rivers offers daily Maine whitewater rafting trips on The Dead River, The Penobscot River and The Kennebec Rivers. Dead River High Water Release dates for 2013 are; May 4, 11, 26; June 1, 8, 9; July 20; August, 10; September1, 14; October 5.
In addition, the 2013 Kennebec Rivers "High Water Turbine Test" releases are REALLY BIG, AND REALLY FUN. These release dates are are scheduled for June 15, July 8, Sept.7 and Sept. 21. For the "Ultimate Challenge", you need to try the Kennebec River "Ultimate Turbine Test" - 2 runs of the upper gorge followed by the lower section (17 miles) of great whitewater and fun.
To complete your Maine Whitewater Rafting Adventure Vacation, you can add Maine cabin rentals, log cabin rentals, RV camping, tent camping, meals packages, moose & wildlife watching safaris, kayaking, ATV tours and rentals, snowmobiling, biking, hiking, fishing and more!
For more information and videos on all of our Maine adventure vacations, visit our Dead River white water rafting, Kennebec River white water rafting and Penobscot River white water rafting pages, or, call us at 800-348-8871 (U.S. & CANADA). You can email us as well.
We also ask you to take this opportunity to read just some of our Maine White Water Rafting and Maine Adventure Resort Testimonials online.
Guaranteed Class 4-5 white water all season long (all rivers are dam controlled and are flow regulated).

No experience necessary; just good health and the desire to have fun (minimum age is 8).

High-quality, personalized lodging and rafting packages for friends, families, corporate groups, youth groups, boy and girl scouts.

State of the art rafts and whitewater rafting equipment; from custom-designed self-bailing rafts to type 5 life vests.

We have the largest "year-round" operating base complex in Maine. It contains every convenience - riverside campground, RV sites, cabins, hiking & biking trails, restaurant, game room and more.

In addition to rafting, we offer kayaking, ATV tours and rentals, snowmobile tours and rentals, moose safaris, fishing and more!

North Country Rivers experienced staff - we run more trips and passengers than any other Maine Outfitter. All guides are "Registered Maine Guides".
Let's start planning your Maine whitewater rafting vacation today! Contact us directly at 800-348-8871 (US and CANADA), you can confirm your rafting and lodging through our secure online reservation page. We look forward to sharing"THE THRILL OF A LIFETIME" with you.
See you on the River!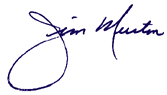 Jim Murton
North Country Rivers
Lodging, camping and meals packages are available for all trips. Contact our friendly staff today regarding questions, we want to help you plan your Maine Whitewater Rafting Vacation.