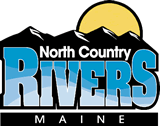 Use this page to view, select and purchase your whitewater rafting trip pictures!
Step 1: Using the calendar dates and gallery links on the page below, you can find and preview all the images from your rafting trip. To purchase one or more images, note the photo designation (they are alpha-numeric).
Step 2: Open our Secure JPEG Photo Order Form. It opens in a separate window or tab to enable you to search for your photos AND fill-in the order form. Close the form window after order submission. (For Mail-In orders, download our pdf photo order form - and allow 2-4 weeks for delivery.